Turmeric Soap
Regular price
Sale price
₹ 220.00
Unit price
per
Sale
Sold out
Aara Turmeric Soap cleanses your skin and imparts a radiant glow that makes you feel more confident. Our handmade soap has fresh cleansing properties that gets rid of the dirt and improves your overall skin healthiness. It can remove oil and dead skin cells keeping your skin smooth as well. Our energising turmeric handmade soap naturally scrubs away grime so you can say goodbye to clogged pores and also get rid of dead cells for a healthy glow. It has been made with natural ingredients including 100 percent pure essentials oils so it won't irritate your skin even more - but rather gently give it a boost in health whilst exfoliating the body.
Benefits

1. Helps with skin conditions like psoriasis and eczema
2. Has wound healing properties
3. Fades dark spots on skin and heals body acne
4. Revitalize skin cells
5. Provides relief from skin rashes

Share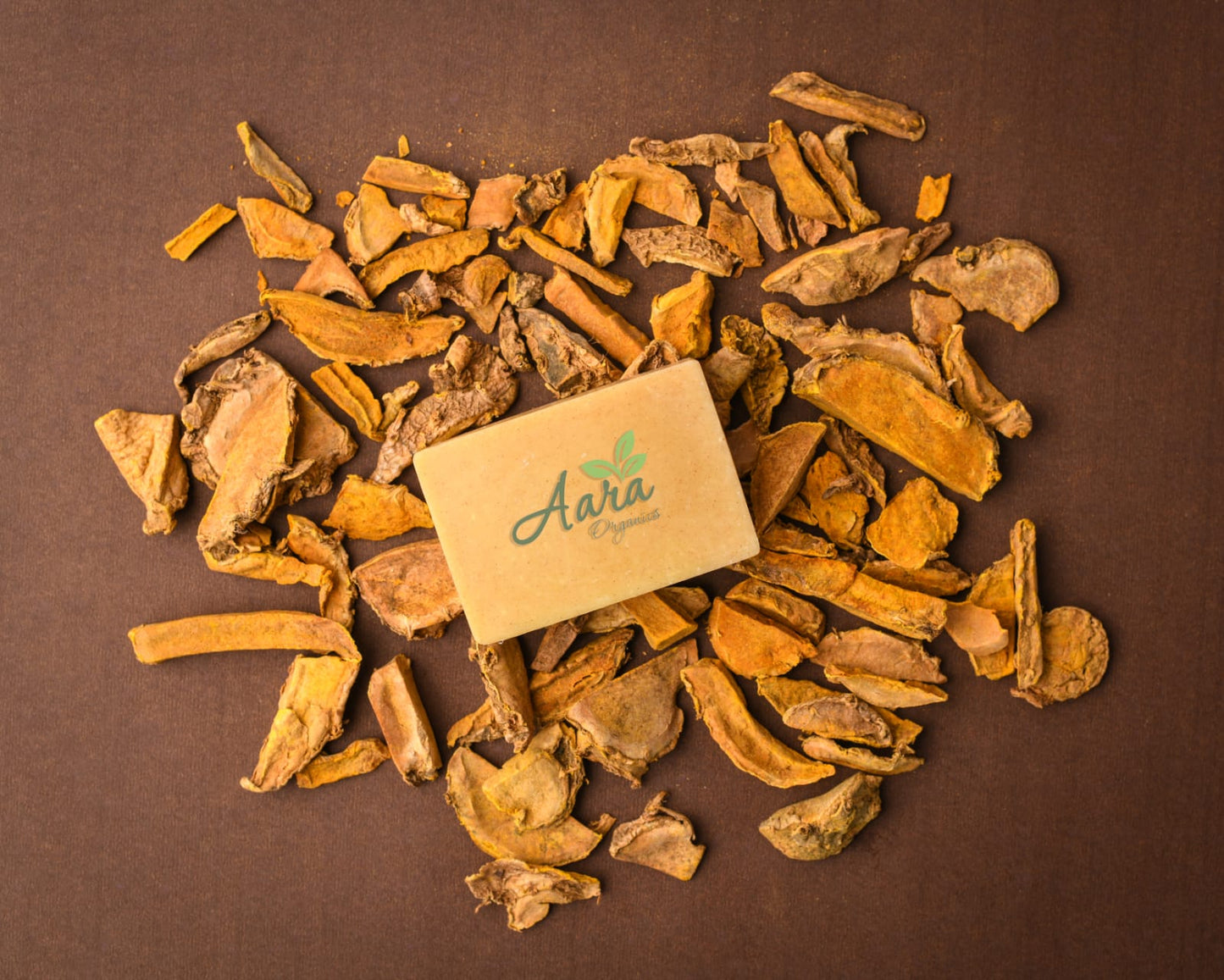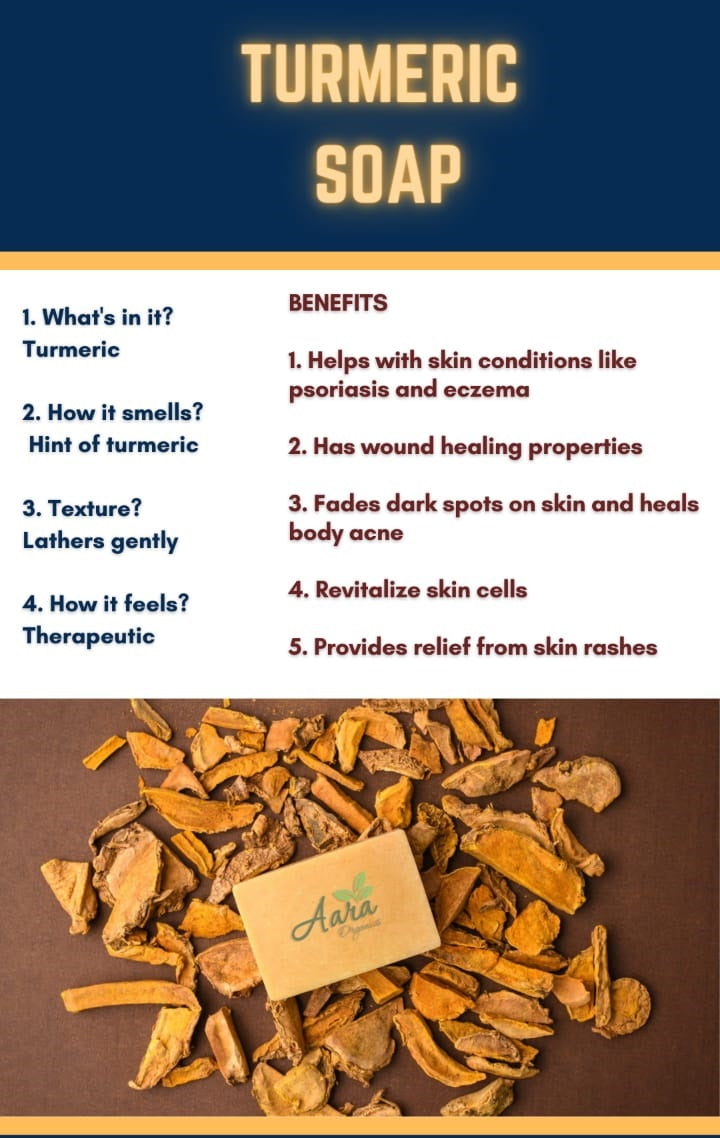 Turmeric Soap is awesome it very good on my skin and it reduce skin rashes💖👍
It really reduce inflammation and irritation of my body💛 thank you Aara...
Turmeric Soap
Am using it for a week,and I had a allergic skin and itching in my body. After using this turmeric soap I can feel the difference in my body.
turmeric soap
THIS SOAP IS SOO GOOD , IT REMOVES PORES AND SCARS ON MY SKIN ... GOOD RESULT
turmeric soap
this is my 2nd order mam....✌🏻 i'm so happy to use ur products mam...😚 ur turmeric soap was simply superb mam....🥰🤩 it repairs the scares in my skin....🤗😍 my skin feel moisturized and healthy mam....😘thank uu AARA for ur products...✌